The law is a serious matter, and commissioning a legal register is an integral part of that most serious of business endeavours: legal compliance. A legal register is not de facto proof of compliance, but it is certainly a good start, and it can do much to enable compliance in an organisation. For more on what a legal register actually looks like, read our other article here.

Knowing what to include in your legal register can be a tough call. If it contains too much of the law, it can be unwieldy and overwhelming to use; too scant in its coverage of applicable laws, and you could be speeding down the highway of non-compliance! Although legal registers vary greatly, according to their focus and the size and complexity of the organisation, there are certain aspects that are common to most registers. This article will provide a checklist for setting up your legal register, interspersed with commentary regarding the importance of certain factors.

1. Scope, Scope, Scope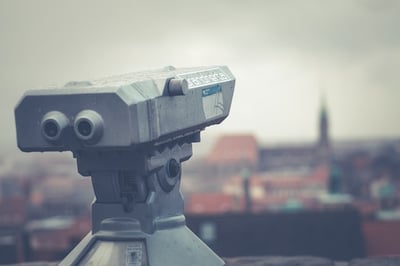 Yes, scoping your legal register is so important, that we had to repeat the word three times in the sub-title! It is also the first sub-section of this checklist because the scope of a legal register is that critical to its formulation - and eventual viability and success. Get the scope wrong and the result is a compromised and dysfunctional legal register. There is a reason why scoping is so crucial in project management, for example. To be clear, the word 'scope' here is defined as being the total extent of a given area or subject matter being dealt with or to which it is relevant.

Scoping-related factors to consider should include:
Physical scope: This part of the scoping process determines the scale of the register. Therefore, you need to ascertain whether the legal register is relevant to:
The entire organisation?
A specific facility within the organisation?
A specific department or division within the organisation?
A specific area or combined areas? and/or
A specific process or collective of processes?


Intent: Why are you undertaking this legal register? It could be for a specific reason or a host of different reasons and intended outcomes, including:
A legal compliance audit;
A financial audit;
As an integral part of your risk management system;
Being necessitated by corporate governance and corporate social responsibility (CSR) demands;
An internal management system audit;
An external graded, non-ISO management system audit;
An ISO certification or pre-certification process; and/or
Demonstrating your organisation's commitment to being an ethical entity that is compliant with applicable laws.

The 'reason' for your register and its intended outcomes is an important consideration since it could shape what is included in it. For example, you could include a column for 'Hazards and Risks' if the register is primarily for risk management purposes. Or you could include specific columns from relevant clauses of an ISO standard for which the legal register has been primarily compiled.

2. Formatting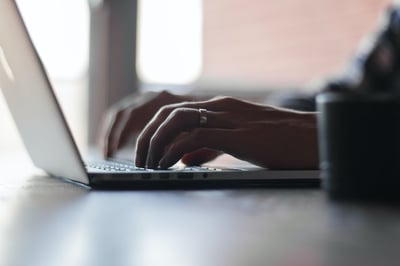 Once you have scoped your register and understood its intent and needed outcomes, you need to then format it.
There are two principal aspects to a register's format:

Register type: There are three ways in which legal registers can be provided:
Electronic format: the legal register will be available digitally, usually via the organisation's internal IT system or intranet, although some organisations are turning to legal registers hosted in the cloud, sometimes by the legal consultancy providing the legal register service. For the latter, a fast and reliable internet service is of paramount importance, which is why cloud computing in Africa continues to be problematic.
Hard copy format: in the early days, legal registers were invariably in paper form. Even today, some organisations continue to use paper-based legal registers for different reasons. Their intranet may not have the capacity needed or cloud computing may be too expensive or unreliable due to slow or unstable internet connectivity, as is the case in many African countries.
Blended format: this is when an organisation uses both electronic and hard copy versions of a legal register. This may happen because some divisions may wish to have hard copies of registers or portions thereof relevant to their processes, which are instantly 'at hand' when needed, for example, when conducting internal walking audits. Some managers may simply like to have a hard copy 'back-up' of a register, just in case electronic access is not possible. Once again, the latter could be a consideration for African organisations that have compromised or unreliable internet connectivity.


Primary focus: Your chosen format should also provide the 'template' around which the register will be structured, added to, amended and so forth. The primary focus of a register will very much determine its layout and how it is formatted. The focus of a register can be based on any of the following:
Task-based: this focus has the register structured according to specific tasks in an organisation or within a division. For example, a major electronics warehouse in Kenya may have its register divided into tasks such as stacking, storage requirements, the use of mobile equipment such as forklifts and so forth;
Process-based: this focuses on specific processes within an organisation, facility or division. For example, a South African steel producer might structure its register based on key processes or areas in its production plant, including ore sorting, the blast furnace, electric furnace, continuous casting and milling.
Risk-based: the focus here is on hazards and risks (or, in the case of environmental management, aspects and impacts). So, for example, a copper smelter in Zambia may decide to structure its environmental legal register along its principal impacts, such as air pollution, contribution to climate change and groundwater pollution, to name a few. It may also base it on leading aspects typical of copper smelting, such as lead, arsenic and other heavy metals that could be detrimental to the environment and ecological systems, as well as community health.


3. Applicable Laws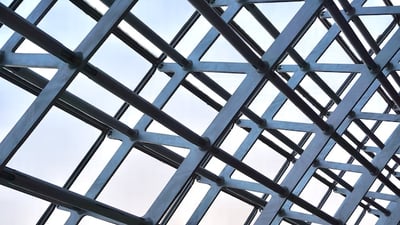 Once you have scoped and formatted your register, you can then move onto deciding what legal provisions and requirements to include within the register. It is at this point that you may wish to seriously consider bringing in a professional legal consulting service such as Afriwise, which can help you by making the right decisions about what laws need to be included.

The law is a complex beast and it comprises a host of different and often complex aspects and inputs. As such, your legal register needs to be thorough and on point - yet another reason why using a professional legal consultancy can be a huge benefit. With their help, your organisation can ensure that all applicable laws are addressed within the register.
Laws: The 'laws' included in your register should encompass all or most of the following most common sources of law:
Legislation, whether federal/national or state/provincial;
Lower forms of legislation, including ordinances or by-laws passed by legislators at the local level, always remembering that the word 'local' is ascribed differently in different jurisdictions;
Regulations, typically derived from specific legislation and as mandated and overseen by specific government departments or agencies;
International treaties, including conventions and protocols; and/or
Industry standards that may have been codified in law aimed solely and specifically at a given industry sector or type of work, and so forth.


Very importantly for African legal registers, traditional law, also known as customary or indigenous law, has a significant presence in the jurisprudence of several African countries. These laws well need to be taken into account in a register regarding certain issues, such as those regarding land or mineral rights, freehold rights to water and other resources, ethnobotanical knowledge and so forth.

Other legal information: your legal register may include the following relating to the laws listed therein:
Extracts: relevant text/clauses may be quoted directly from law, although the more usual approach is to have the legal jargon or 'legalese' of law 'translated' into simpler language that anyone reading it can understand. This is one of the primary (and most helpful) functions of a professional legal consultancy that prepares and updates your register for you; and/or
Definitions: words have very specific meanings under the law, and so it is helpful to have definitions in your register for the legal definitions of key words and terms, particularly those that could be ambiguous or may have a different meaning in the language or parlance of the layperson.

Above all else, your legal register needs to be comprehensive. Consider this quote: "If you prosecute a CEO or other senior executive and send him or her to jail for committing a crime, the deterrent effect in my view vastly outweighs even the best compliance program you can put in place." Those chilling words were by Jed S. Rakoff, a Senior United States District Judge for the Southern District of New York. Business leaders and executives do well to heed the words of Judge Rakoff regarding their potential personal liability.
There is no denying that legislators and judges worldwide are becoming more open to prosecuting executives for the
wrongdoings of their organisations
, particularly for health and safety and environmental transgressions, as well as financial malfeasance, of course. All the more reason to ensure that a legal register is the sum total of all the potential liability to which your organisation or its executives may be exposed.

4. Additional Information

Additional to its scope, format and applicable laws, your legal register may have other features, depending on what you want included. These can be in form of additional columns or sections in the register.

Administrative inputs:
Responsible people: certain or even all legal requirements may require a responsible person or people that are deemed responsible for ensuring that there is compliance to the given requirement;
Deadlines: certain provisions may have time-related requirements as mandated by law; for example, health and safety legislation may require that audiometric testing be done every six months or annually for those workers who may be at risk for noise-induced hearing loss (NIHL), as is the case in South Africa; and/or
Links: these can be provided to the full texts of applicable legislation available on government websites and other sources, including those offline
ISO inputs: your organisation may use your legal register (primarily or in part) for the purpose of adherence to a given ISO standard, and so may wish to have ISO-related annotations in the register in the form of:
ISO linkages: where possible, provisions in the register can be linked to specific clauses in a given ISO standard. This can ensure that the register helps achieve both legal and ISO compliance; and/or
ISO findings: non-conformance findings from a previous ISO audit can be noted where applicable in the register, serving as 'red flags' that such legally-related findings not be repeated, including for future ISO audits.

For more insights into the International Organization of Standardization (ISO) and key ISO standards, read our article focused on ISO here.
5. Compliance Assurance

Ultimately, a legal register should assist in the compliance of your organisation to applicable laws. Some legal registers include a section or column indicating whether or not legal provisions are being met. These findings typically arise from internal or external legal compliance audits.

Compliance notations can be in various formats, of which examples include:
Compliance status: a simple statement that there is 'Full Compliance,' 'Partial Compliance' or 'No Compliance' or similar notations to a given provision;
Description of partial or non-compliance: the notation provides insight (usually in the form of evidence obtained from a compliance audit or like process) into why there is partial or no compliance to a provision; and/or
Remedies: these may be provided in the form of actionable objectives for provisions found to have partial or non-compliance.


At its most fundamental, legal compliance is about making sure that you don't get 'caught out' doing the wrong thing. The importance of compliance attains greater gravitas with these words by author and business strategist, Loren Weisman: "Just because you have not been caught for doing it yet, does not make what you are doing legal."

A legal register that is fit for purpose and always updated is an excellent foundation for ensuring the compliance of your organisation. Your best bet to achieving that is to do so with the assistance of a professional legal consultancy, such as Afriwise. Make sure you don't get caught out.